People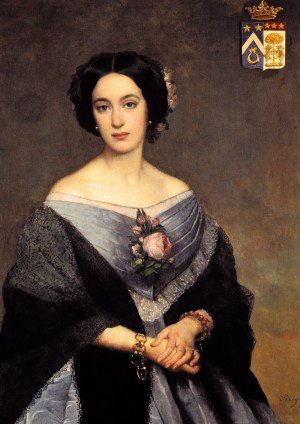 History
Château Pichon-Lalande is located on Bordeaux's Left Bank, in the world-renowned Pauillac appellation. Under the 1855 Classification, which Napoleon III requested for the Exposition Universelle de Paris, Pichon-Lalande falls under the Deuxièmes Grands Crus Classés, or Second Classified Growth category.
Pichon Longueville Comtesse de Lalande and Pichon Longueville Baron were once one large property. At the time of Baron Joseph de Pichon Longueville's death in 1850, his estate was split between his two children: his daughter Virginie who married the Comte de Lalande (Château Pichon Longueville Comtesse de Lalande) and his son Raoul who inherited the title of Baron (Château Pichon Longueville Baron).
Edouard and Louis Miailhe, descendants of an old Bordeaux family of vineyard owners and wine brokers, purchased Château Pichon Longueville Comtesse de Lalande in 1925. May Eliane de Lencquesaing, Edouard's daughter, inherited it in 1978 and ran it until 2007. It was under her ownership that Pichon-Lalande's reputation as a prized Pauillac wine flourished and earned its "super second" reputation (referring to its Second Growth classification). The consistent quality, year after year, was simply indisputable. The 1982 vintage even garnered the perfect score of 100 points by wine critic Robert Parker.
In 2007, eager to ensure the continuing success of the estate in the same philosophy – with a focus on impeccable land stewardship – May Eliane de Lencquesaing sold the property to another wine family, the Rouzauds, owners and descendants of Louis Roederer.
Directors