Story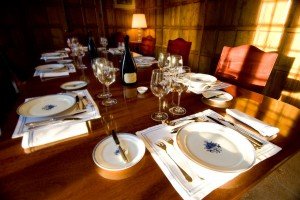 Brand Overview
Originally founded in 1755, Albert Pic is one of Chablis' oldest houses. Over two centuries later, in 1985, Baron Patrick de Ladoucette took control of the house and began making important changes. His experience in modernizing the Ladoucette cellars in Pouilly-sur-Loire inspired Baron Patrick to make similar changes at Albert Pic: thermo-controlled stainless steel fermentation tanks, sodium lamps in the aging sheds to prevent the disagreeable taste produced by light, and many other improvements.
These new installations have produced exceptional results, proving that one does not always have to use oak barrels to make top quality wines.
The Region
Located between Paris and Burgundy's Côte d'Or, Chablis is one of the northernmost wine regions in France, just below Champagne and Alsace. The area is planted almost entirely to chardonnay, with cool, continental influences producing wines with higher acidity and less fruit-forward characteristics. Springtime frosts can damage vines, causing sizeable variation between vintages. The soil is primarily Kimmeridge clay with a layer of chalk that extends up to the White Cliffs of Dover.