Story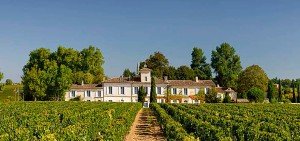 Brand Overview
Lying between the two famous châteaux LAFLEUR and GAZIN, this estate has belonged to the current owner Madame Delfour-Borderie's family for the past three generations and has been farmed by the Etablissements Jean-Pierre Moueix since 1976.
The aim of the Moueix family is to produce a wine that is approachable in price and in style, so that the consumer can enjoy the uniqueness of the Pomerol appellation.
Situated in Libourne along the Dordogne River, the Etablissements Jean-Pierre Moueix, founded in 1937, is internationally known for its expertise in the Bordeaux wines of Pomerol and Saint-Emilion.
Etablissements Jean-Pierre Moueix plays several different roles: as an owner/manager, as a distributor/exporter and as a generic wine producer.
Owner / Manager
The Moueix family controls and manages a vineyard in two different and specific ways:
1) as an owner, and 2) as a farmer. The principle of farming a property is similar to renting or leasing it. The "farmer" manages the vineyard as if it were his own: from vineyard managing to winemaking, bottling and sales.
Distributor / Exporter
Ets. Jean-Pierre Moueix also serves as a worldwide distributor/exporter for wines of other producers. In this case, they do not control the production but are responsible for the placement of these wines in international markets.
Generic Wine Producer
The third area of involvement is as a producer of generic wine. They purchase the juice after the harvest, age and blend it to produce a wine typical of the Bordeaux region: Bordeaux supérieur, Saint-Emilion, etc. These are made to represent the style of the area/appellation and are more affordable to the consumer. At all these levels, the Moueix trademark guarantees quality and a long-term commitment to the products.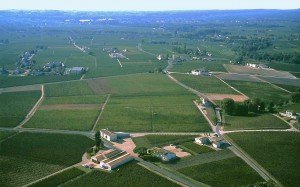 The Region
Pomerol is located on the Right Bank of the Dordogne river in Bordeaux, just north of the city of Liborne. The region shares maritime influences with other parts of Bordeaux, but its general distance from the coast makes it more continental than the Médoc. The area is planted primarily to Merlot and, to a lesser extent, Cabernet Franc. The diverse soils found in the region range from gravel to sand to clay, including the unique blue-clay known as 'molasse'.