Winemaking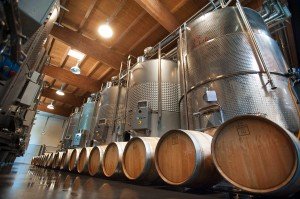 Winemaking Style
Minimal Intervention Winemaking:
Fourth generation proprietor Pio Boffa, the great grandson of Pio Cesare, has led his family's charge into modern winemaking with an approach of minimal intervention, creating wines of supple flavor expression. A ceaseless devotion to the individuality of each of the region's wines informs Pio's choices in the cellar: shorter maceration, separate lot fermentation, judicious selection for barrel and large cask aging, and bottling schedules determined by the ideal structure of each wine rather by the thirst of the market. This allows Pio Cesare to supply wines of varying weight, agebility, and drinkability all at once as determined by the vineyard rather than the fashion.
The results have been astounding. Year after year, the wines of Pio Cesare are ranked among the world's best wines. From world-class Barolo and Barbaresco to crisp Cortese and sweet Moscato, the wines of Pio Cesare offer exceptional quality and variety.