Vineyard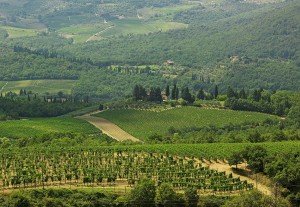 Vineyard Overview
100% BIODYNAMIC | ORGANIC | VEGAN
There is no use of chemicals, fertilizers or pesticides, creating a welcoming environment for the existence of beneficial insects and birds that assist the natural viticultural practices.
With vineyards located throughout Tuscany's Chianti Classico and Maremma areas, Querciabella exemplifies the mindful preservation of tradition through forward-thinking, completely natural, winemaking.
The low-yielding vines produce grapes known for their concentration and richness.
The addition of dry-farming enhances the intensity of the fruit and the expression of the terroir.
"Through biodynamic viticulture, we celebrate the nature and history of our terroir and we respect and exalt the quality of its fruit." - Sebastiano Cossia Castiglioni.