Senior Management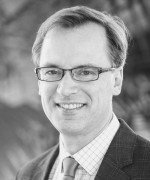 Guillaume Fouilleron
President & CEO
Guillaume Fouilleron began his career in New York working for the French Trade Office. After several years spent in financial consulting, he joined Roederer's US operations as Chief Financial Officer when he was 29 years old. He was promoted to Executive Vice-President in 2010.
Over the years, he took on various additional responsibilities: opening the New York office of Maisons Marques & Domaines in 2005, overseeing its sales in the North East markets from 2005 to 2013 and spearheading the growth of its Bordeaux portfolio. He also played a leading role in the various winery acquisitions of Louis Roederer in the US.
Guillaume holds a Master's degree from L'Ecole Supérieure de Commerce de Paris.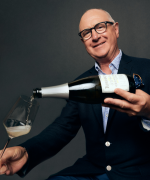 Xavier Barlier
Senior VP Marketing and Communication
Xavier Barlier joined MMD USA in 2001. He was previously Director of Corporate Alliances and Co-branded Marketing of Disneyland Paris, and earlier in his career with the French automotive group Renault and Champagne Moët & Chandon.
Xavier is Board member and a Past Chair of the Wine Market Council and a contributor to the Marketing Leadership research program of Kellogg School of Management at Northwestern University.
He is a Chevalier in the Ordre des Côteaux de Champagne and a Cavaleiro in the Confraria do Vinho do Porto.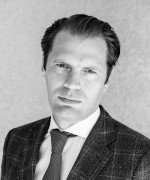 Frédéric Bernabeu
Vice President, Sales
Frederic oversees Maisons Marques & Domaines' sales execution and interacts closely with suppliers to define each brand's route-to-market strategy. Prior to this role, he was the Director of Sales for the Eastern Region and Director of Business Intelligence, where he contributed to strategic initiatives spanning forecast and planning management, route-to-market strategy, and programs management.
Frédéric joined MMD in 2005, bringing his expertise in information systems and strategic positioning in a competitive landscape. Frédéric is a graduate of both the University of Paris II and the Toulouse Graduate School of Management, where he earned degrees in Industrial Economics, Strategy of Human Resources & Quantitative Methods and Business Intelligence & Strategy, respectively.