Vineyard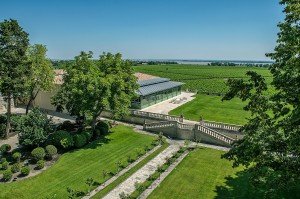 Vineyard Overview
With its vineyard totaling 220 acres, Pichon Comtesse is unique for its wide-ranging variety of plots, soil compositions and grapes, not to mention that 27 acres are in the commune of Saint-Julien, endowing the grapes with exceptional personality within the Pauillac appellation. Complexity, elegance and longevity are the hallmarks of its wines from these diverse vineyards.
Starting in 2009, an ongoing restructuration of the vineyard has favored a better match between grape varieties, rootstocks and soils. The château's meticulous viticulture shuns from herbicides altogether, utilizes pruning techniques designed to increase each vine's lifespan, and chooses Massal selection to preserve ancient plant material for future use. With land stewardship and sustainability as its guiding principles, Pichon Comtesse is carefully applying biodynamic viticulture to its vineyard, totaling 37 acres in 2019.
Château Pichon Comtesse offers magnificent views of the vineyards of Pauillac, Saint-Julien, and the surrounding Gironde Estuary. As the château is ideally situated between the Gironde Estuary and the Atlantic Ocean, the two bodies of water favor air movements and temper the vineyard's microclimate, creating optimal conditions necessary for ripening the grapes.
Pichon Comtesse neighbors Château Latour and shares its soil composition of gravel and clay. The benefits of this soil come from the vines' need for hardship in order to produce good wine – their roots must plunge several meters down to reach the water. Vines at Pichon-Lalande are on average 35 years old.