Vineyard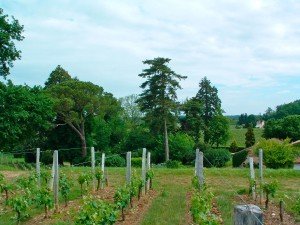 Vineyard Overview
The 61 acres of vineyards consist of 75% Merlot, 15% Cabernet Franc and 10% Cabernet Sauvignon, in clay and chalk soil.
The vines are on average 25 years of age.
A respect for tradition and quality is what makes Château Puy-Blanquet special. Instead of following the trend, vineyard manager Pierre Meunier has continued plowing the soils to ensure optimal maturity of the fruit. Green harvesting, leaf cropping and harvesting are done by hand.