Story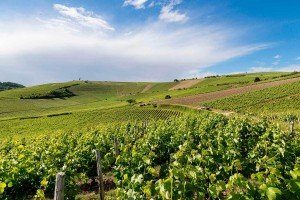 Brand Overview
Of all the centuries-old growths which dominate the majestic river Loire, La Poussie is the one whose reputation remains unblemished. Its origins can be traced back to the Capetians, as witnessed by a document dating from around 1040. Nearer our time, Honoré de Balzac wrote the following about these Sancerre vineyards: "the country possesses several growths of generous wines quite similar to the wines of Burgundy, which are rapidly consumed in the Parisian cafés." The exceptional vineyard site with its natural amphitheater of an almost perfect semi-circle of 180° make it one of the most unique in the world.
The Region
La Poussie is "a jewel in the Sancerre." The famous 45 degree steep sloping hillsides of the vineyard provide great sun exposure for the vines.
The soil in Sancerre is a composition of limestone, flint and clay. All the varying soil types are harvested, vinified and pressed separately to preserve their distinctive qualities and integrity: Limestone produces a very perfumed wine which is delicate in style; Flint produces wine with more depth and mineral character; Clay, located in the highest slopes, makes a firm wine with rustic characteristics.