Vineyard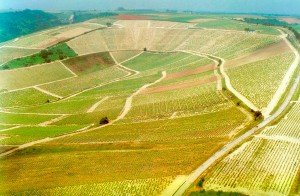 Vineyard Overview
This exceptional sun-drenched vineyard site with its natural amphitheater of an almost perfect semi-circle of 180° makes it one of the most unique in the world and provides a perfect microclimate for the vines.
The famous 45° steep sloping hillsides of the vineyard provide great sun exposure for the vines. The soil is a combination of clay and limestone, perfect for wines from Sancerre.
The Sauvignon Blanc gives the La Poussie Sancerre a light, fruity yet dry taste, infused with the clay and limestone soil. From its stretches of Pinot Noir vines, La Poussie also gives us a balanced Sancerre Rosé while reserving its choicest Pinot Noir grapes to create the delicate Sancerre Rouge.