Winemaking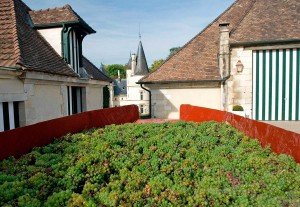 Winemaking Style
Ladoucette | Pouilly-Fumé
The wines are aged in specially designed glass-lined tanks where they are exposed to extended lees contact. This is the mostneutral environment for the wines, allowing for expression of the true character of the varietal and the terroir.
The focus is on presenting the essence of the grape variety and vineyard; therefore, none of the wines go through any wood fermentation or aging.
The winemaking facility at the famed Château du Nozet is state-of-the-art. The winery is gravity-fed and a large percentage of the juice is free-flowing.
Comte Lafond | Sancerre
There is no barrel fermentation for the Sancerre Blanc, which preserves the integrity of the Sauvignon Blanc and encourages its natural acidity and flavor.
The red wines are vinified in wooden barrels for just a touch of wood. One-third of the wine is barrel fermented; the other two-thirds are put in tanks.
Les Deux Tours | Touraine
The fermentation takes place in thermo-controlled stainless steel tanks.
The wine is "raised" on fine lees to allow the full expression of its character.
Jean-Francois Marchalot, Marc Brédif's winemaker, produces Les Deux Tours Sauvignon Blanc.
This wine has a pale golden-green color and an expressive nose with an exceptional range of grapefruit and citrus fruit with floral aromas. These notes are enhanced and strengthened by the lively acidity on the palate, with plenty of body, richness, and roundness. A smooth finish complements these attributes.