Story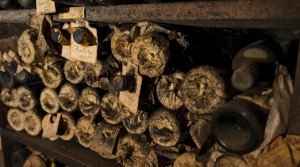 Brand
Convinced that great wine can come only from the finest grapes, Pio Cesare's unique winemaking method relies on minimal intervention to produce classic wines of distinctive character.
Since 1881, a ceaseless devotion to the individuality of each of the region's wines has informed Pio Cesare's choices in the cellar: shorter maceration, separate lot fermentation, judicious selection for barrel and large cask aging, and bottling schedules determined by the ideal structure of each wine. This allows Pio Cesare to craft wines of varying weight, ageability and drinkability as determined by the vineyard rather than current trends.
Pio Cesare limits its production by using only the most mature and healthy grapes. The ripening of the grapes is carefully monitored and the harvest is rigidly controlled with each grape selected by hand.
Year after year, the wines of Pio Cesare are recognized for their consistency and regional expression. From world-class Barolo and Barbaresco to crisp Cortese and sweet Moscato, the wines of Pio Cesare offer exceptional quality and variety.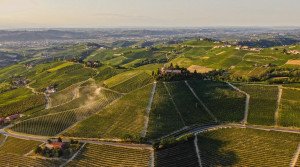 The Region
The Piedmont region, known for its food and wines the world over, is nestled between the Alps and the Mediterranean Sea. The confluence of the cold Alpine air with warm maritime moisture creates a misty glow or "nebbia" over the area.
Among the many grapes native to the region, Nebbiolo, used to produce Barolo and Barbaresco, is often said to have no rival in northern Italy. With less than 5% of Piedmontese vineyards classified as flat, Nebbiolo vines are grown on slopes of virtually every direction, aspect and altitude. The Piedmont region has a macroclimate of its own, defined by a hot growing season, a misty autumn, and a cold, foggy winter.
BAROLO
In the Barolo appellation, with roughly 4,285 acres under vine, vineyards are concentrated in 11 communes that have earned the DOCG status. The appellation mandates 38 months of aging, with a minimum of 18 months in oak.
BARBARESCO
Once considered Barolo's understudy, it is hard to dispute Barbaresco's finesse and haunting aromas. Smaller in size with about 1,200 acres in production, with more consistent vineyard characteristics and earlier ripening grapes, the Barbaresco style is generally more identifiable. The appellation mandates 26 months of aging, with a minimum of 9 months in oak.