Winemaking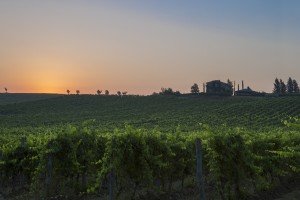 Winemaking Style
At Castiglion del Bosco, the soil is worked to preserve and perfect each single vine. The philosophy is one that tailors a unique intervention to each parcel of land. The natural isolation enjoyed by the vineyards protects the vines and considerably reduces the number of interventions required.
The entire vinification process is carried out in Castiglion del Bosco's cellar, completely gravity-fed. The grapes are quality-selected in the vineyards first, then the clusters travel to sorting tables where trained eyes make a further selection of the finest fruit. Fermentation starts with natural yeasts only and, once completed, the wines are transferred to French oak in a spacious, climate-controlled cellar that is partially underground.
Starting with the 2016 vintage, all Castiglion del Bosco wines will be certified organic.
"Our aim is to produce exceptional wines that our soil enables us to make, distinctive wines of great integrity that are more rooted in the land, more complex and more enduring thanks to this type of viticulture." - Cecilia Leoneschi