Story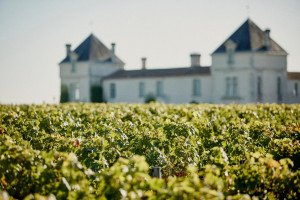 Brand Overview
Founded in the 15th century, Pez is the oldest domaine in Saint-Estèphe. The Pontac family, then-owners of Château Haut-Brion, gave Pez its vineyards. The property remained in the hands of descendants until the French Revolution. Sold as a property of the state, the domaine belonged to a succession of families until 1995, when it was purchased by Champagne Louis Roedererer.
Château de Pez is one of the oldest properties in Bordeaux's Left Bank and consists of 104 continuous acres with 94 acres planted to prime grape varieties, mainly Merlot and Cabernet Sauvignon. Thanks to the quality of its production, Château de Pez is counted among the most highly reputed crus of the Médoc and was reclassified as a Cru Bourgeois Exceptionnel in 2003.
St. Estèphe
The appellation of St. Estèphe is unique by its proximity to both the Atlantic Ocean and the Gironde River. The soil consists of gravel over clay, providing good drainage and a temperate, maritime climate, which is excellent for the maturation of the grapes.