Vineyard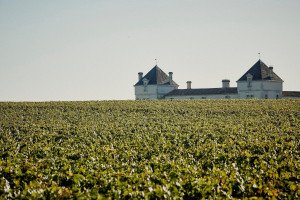 Vineyard Overview
Château de Pez covers 104 continuous acres, with 94 acres of prime vineyards planted mainly with Cabernet Sauvignon (50%), Merlot (43%) and small amounts of Petit Verdot (4%) and Cabernet Franc (3%).
The vineyard dominates a high plateau with well-exposed slopes. From a summit of 18 meters, the land descends northward to 12 meters. The soil is composed of one meter of Günzian gravel overlying the calcareo-argillaceous bedrock of Saint-Estèphe. Ancient drainage ditches conduct runoff towards the roads surrounding the property.
Since 1920, pruning at Pez has been conducted according to the traditional Double Guyot Médoc method. Vines are planted on the square at 120cm intervals in both directions. A single rootstock is used, Riparia Gloire.