People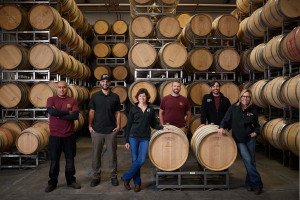 Winemaker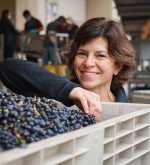 Heidi von der Mehden grew up in Wine Country. After receiving a degree in chemistry from Santa Clara University in 1997 and teaching high school chemistry in Tanzania, Africa, while serving in the Peace Corps, she decided to put her chemistry background to work and came back to Wine Country.
She returned to Sonoma County and became a lab technician for Kenwood Vineyards during the harvest of 2000. She completed four harvests there, working her way up to enologist. In 2004, she joined Mauritson Winery as assistant winemaker, overseeing the day-to-day activities of the winery.
In 2007, Heidi jumped at the opportunity to work with Richard Arrowood as associate winemaker for Arrowood Winery. After working under his mentorship for three years, Heidi was promoted to winemaker when Richard Arrowood departed. She made Cabernet Sauvignon, Chardonnay and Rhonestyle wines, but longed to learn more about her favorite wine, Pinot Noir.
That learning opportunity came in 2015, when Merry Edwards chose Heidi to be her associate winemaker. Working closely with Merry, she has been involved in all aspects of the winemaking process, learning new skills along the way. Heidi has particularly enjoyed taking on the making of a brand-new Merry Edwards single-vineyard designate called Bucher Pinot Noir and also participating in creating Vintage 20, a cuvée that celebrated the 20th anniversary of the Merry Edwards brand.
At the beginning of the 2018 harvest, Merry announced that Heidi would succeed her as winemaker, becoming only the second person to hold that position at Merry Edwards Winery. Heidi looks forward to helping the winery not only continue to grow but to thrive for years to come.