Story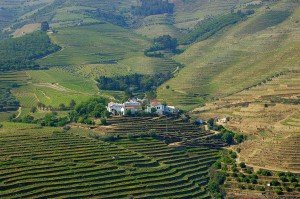 Brand Overview
Founded in 1880 by brothers Adriano and Antonio, Ramos Pinto's history has been marked by a balance between innovation and respect for tradition. In addition to producing wines of exceptional quality, the House is known for its knowledge of terroir and for its pioneering viticulture. Through its strict production policy, the selection of the best Douro grape varieties and the systematic technical and technological research, the House is positioned as the reference for the production of superior quality wines in Portugal. In 1990, Ramos Pinto was acquired by Maison Louis Roederer. Today, descendants of the founders carry on the heritage of producing extraordinary ports and still wines.
Ramos Pinto has four estates in the Douro Valley: Quinta do Bom Retiro and Quinta da Urtiga, located in Cima Corgo, as well as Quinta dos Bons Ares and Quinta de Ervamoira, in the Douro Superior. These four Quintas cover an area of 890 acres. The grapes of Quinta de Ervamoira give structure, intensity of fruit and body to the vintage ports. However, it is in Quinta do Born Retiro and Quinta da Urtiga that these wines acquire complexity and elegance.
Committed to improving its bond with nature and the environment, Ramos Pinto is working towards this achievement by implementing organic farming and increasing biodiversity in the vineyard. This is a legacy which the House is proud to leave to future generations.
The Region
Among Port producers, Ramos Pinto enjoys the distinction of holding the largest proportion of vineyards in relation to its production, giving it a high degree of control over viticultural methods and harvest time. The House tends 187 hectares (460 acres) of prime vineyards in the Alto Corgo and Douro Superior areas of the famed Douro region, the mountainous valley formed by the Douro River and its tributaries.