Story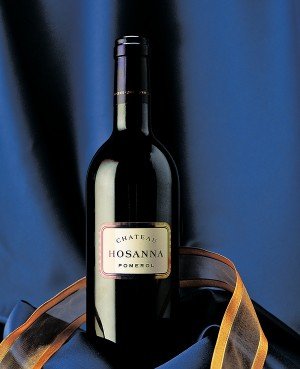 Brand Overview
Château Hosanna combines the depth and complexity of the great Pomerols with a unique elegance. Historically, the southern portion of the terrace of Pomerol was a "lieu dit" (locality) called "Certan." The three neighboring properties were named after this locale when they were developed: Vieux Château Certan, Château Certan de May and Château Certan Giraud. Château Certan Giraud was the least well-known of the three. Christian Moueix, of Établissements Jean-Pierre Moueix, understood the great potential of this yet unknown parcel and purchased the property in early 1999.
Situated in Libourne along the Dordogne River, the Établissements Jean-Pierre Moueix, founded in 1937, is internationally known for its expertise in the Bordeaux wines of Pomerol and Saint-Emilion.
Établissements Jean-Pierre Moueix plays several different roles: as an owner and manager, as a distributor and exporter, and as a wine producer.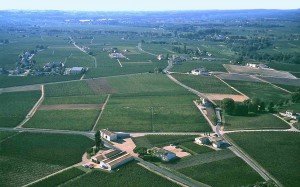 The Region
Pomerol is located on the Right Bank of the Dordogne river in Bordeaux, just north of the city of Liborne. The region shares maritime influences with other parts of Bordeaux, but its general distance from the coast makes it more continental than the Médoc. The area is planted primarily to Merlot and, to a lesser extent, Cabernet Franc. The diverse soils found in the region range from gravel to sand to clay, including the unique blue-clay known as 'molasse'.