Vineyard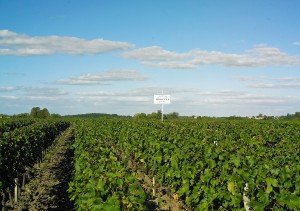 Vineyard Overview
Located in the center of the Pomerol plateau, Château Hosanna's vineyard lies between the appellation's most well-known properties: on the north side is Château Lafleur, to the east is Château Petrus, and to the south are Vieux Château Certan and Château Certan de May.
The vineyard originally had two parts. The first, located on top of the terrace of Pomerol, was of great interest to Christian Moueix who renamed it Château Hosanna. The second part was eventually sold.
The parcel is 11 acres and enjoys a terroir of red gravel and clay on "crasse de fer" which is known for producing wines of great elegance, complexity, and power. Old Cabernet Franc vines, a significant portion of which date back to 1956, contribute a unique complexity to the cru.