People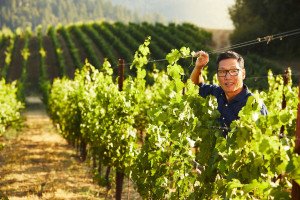 Winemaker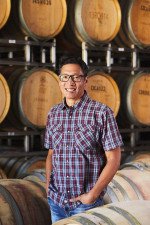 Darrin Low
A native of California wine country, Darrin's fascination for wine began at an early age, growing up in Healdsburg and working in his parent's wine shop. His initiation to wineries while attending high school was a summer job performing tank pumpovers and bottling at Dry Creek Vineyards. Darrin credits the strong sense of community, passion for work, food, and farming as the influential dynamics that expanded his attraction to winemaking.
This early exposure to the world of wine led Darrin to create an individual major in Enology and Viticulture at UC Santa Cruz, during which he spent his junior year abroad at l'Institut d'OEnologie in Bordeaux, France. After graduation, he followed his passion for pinot noir to Oregon's Willamette Valley, before returning home to Healdsburg to further his work in wine. Throughout his seasoned career, he has had the opportunity to make wine at J, Grgich Hills, and Flowers.
An advocate for organic farming methods and biodynamic philosophy, he prides himself on creating balanced, terroir driven wines with a sense of place. Darrin is inspired to carry on his efforts by taking on the winemaker role at Domaine Anderson, the Louis Roederer family's newest estate property in the Anderson Valley.
When not at Domaine Anderson, Darrin enjoys cooking, is a devout yogi, an avid hiker, and adores spending time with his wife and three daughters.