Story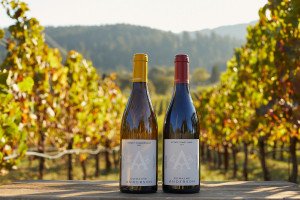 Story
In 2011, with a commitment to honoring and extending its longstanding tradition of winemaking excellence, the Rouzaud family acquired the Dach vineyard and winery, a beautiful, small property in the heart of the fog-cooled hillsides of norther California's Anderson Valley.
Today, 50 acres of vineyard land located throughout the Anderson Valley, a narrow crevice of land situated near the Mendocino Coast and cooled by the Pacific breezes. The Anderson Valley, with its coastal influences and alluvial soils, provides exceptional growing conditions for pinot noir and chardonnay.
Domaine Anderson's wines are crafted with precision and care to express the uniqueness of the terroir. The winery's commitment to land stewardship and sustainable practices extends to each vineyard, including the Demeter Certified Biodynamic Dach Vineyard, ensuring the health of the land for generations to come.