Wine Enthusiast Wine Star Awards - 2022 Winner
Story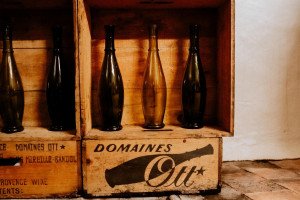 Brand Overview
In 1896, after a tour of France's many vineyards, Marcel Ott, a young graduate in agronomy engineering from Alsace, finally found an estate that inspired him. To set the scene, we are in Provence. The Mediterranean is lapping at the shore a mere stone's throw away...
In these parts, growing vines is the legacy of ancient times. Alas, a short while before Marcel Ott's discovery, phylloxera had wreaked havoc on the vines. The land was cheaper, but the vineyards would have to be replanted. The wine had lost a great deal of its soul in the vineyard's reconstruction. Marcel Ott bought several estates and began renovating them with the determined ambition to create great Provençal wines from noble grape varieties.
Almost 130 years later, the story continues with Jean-François Ott, representing the 4th generation at the helm of Domaines Ott.
In 2004, Domaines Ott joined the Roederer Collection and its fabulous selection of estates.